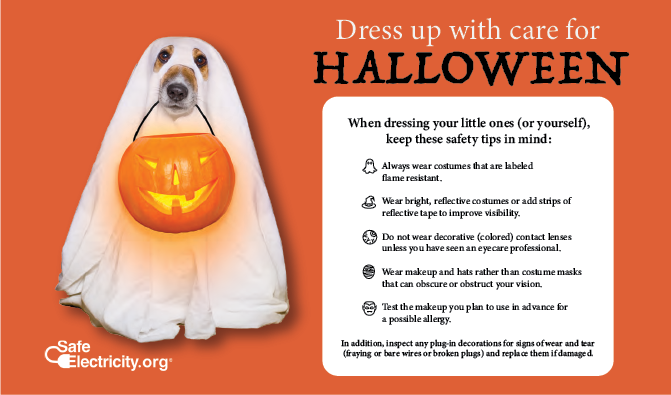 When dressing your little ones (or yourself), keep these safety tips in mind:
Always wear costumes that are labeled flame resistant.
Wear bright, reflective costumes or add strips of reflective tape to improve visibility.
Do not wear decorative (colored) contact lenses unless you have seen an eyecare professional.
Wear makeup and hats rather than costume masks that can obscure or obstruct your vision.
Test the makeup you plan to use in advance for a possible allergy.
In addition, inspect any plug-in decorations for signs of wear and tear (fraying or bare wires or broken plugs) and replace them if damaged.
For more tips, visit SafeElectricity.org